In 2015, the business environment in Vietnam will get to an unprecedented openness. Enterprise will be unleashed, many  policy promises to create a new breakthrough change.
1. Unsubscribe business, leave the investment license
Facing a new business opportunity, a business might pity regret for not registering trades when you open the company. If deliberately encroaching, crime boss will illegal business.
But since 1/7/2015, this story will change. Under the Enterprise Act 2014, businesses will be trading, investing what the law does not prohibit. But according to the new Investment Law, only 6 trades prohibited investment business and 272 business conditions.
Still, there are hundreds of private enterprises Vietnam shows familiarity with the provisions of ventilation is beyond imagination.
Meanwhile, if earlier, a project funded 15 billion or more, in the field of investment and business conditions, the domestic and foreign companies must do more procedures permit investment. So far, domestic companies have been "free" this completely.
2014 Investment Law allows, the business capital ratio below 51% FDI will be treated as domestic companies with the provisions on openness.Previously, only 1% of foreign capital, it automatically will be the difference.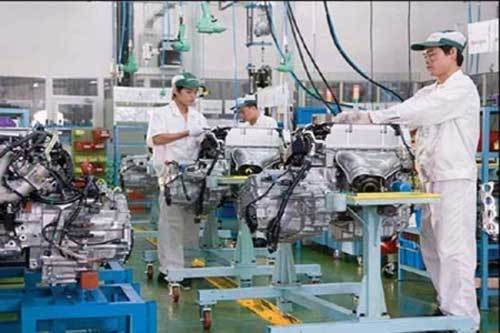 In 2015, the business environment in Vietnam with an open airy unprecedented
2. DN, many seals
According to the Law on Enterprises, businesses have the right to have multiple seals and form circular, square and sole discretion without permits police agencies. DN notice form just sign with business registration agency for posting on the National Portal of registered businesses.
The power of the seal is removed. If an individual occupies seal will not can not paralyze the activities of an enterprise as before.
However, this change is so new many businesses wondering what to do if there is an impostor seals ?. However, these concerns will be addressed in the future. The draft policy also aims to stamp will quit now.
3. Enterprise spoiled ad spending
According to the Law amending the Law on tax related to 2014, from 2015 onwards, the companies spend much on advertising, it would be that much except when calculating taxable income. Immediate budget will probably go a little damage because the revenue decline.
Perhaps, the DN is happier milk ca.Thang 4/2014, inspection conclusions of the Ministry of Finance said he has 4 large dairy industry spent $ 386 billion for advertising milk beyond the stipulated 15%, price increases from 2.18 to 16.39% of dairy products.
According to experts, the ceiling lifted advertising is a right decision, with international practice and contribute to competitiveness, encourage enterprises to expand their business.
4. Reduce the taxpayer 370 hours, 227 hours of pay insurance
Resolution 19 of the Government has requested the business environment of Vietnam have increased at an average rate of ASEAN-6. The specific objective is to reduce the taxpayer from 872 hours (including time social insurance contributions) reported that the business environment of the World Bank in 2015 to 171 hours.
Sector tax and social insurance in the last 6 months of 2014 has eliminated nearly 300 administrative procedures. Thus, from 01.01.2015 onwards, corporate taxpayer has reduced 370 hours with the amendment in Circular 119, 151 Circular of the Ministry of Finance and the Law amending the tax-related. With social insurance industry, working time reduction procedure 227 times.
In 2015, the tax industry must take responsibility fell to 45.5 hours and social insurance industry will decline 58.5 hours.
This reform not only bring money, ranking for Vietnam in the international arena that brings a trust for the business community.International Consulting Organization has estimated that 1 day decreased clearance, Vietnam savings of $ 1.6 billion. Reduce 701 hours taxpayer, Vietnam save 6.6 trillion.
5. A country store: paperless environment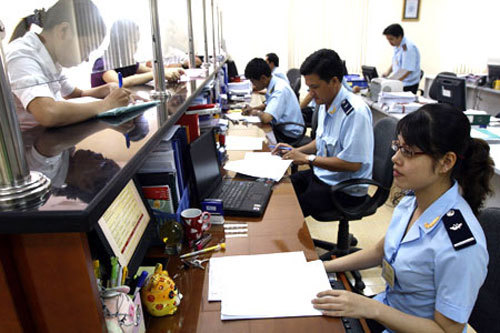 N correction landmark book promises to make a change breakthrough
A transaction environment with state agencies paperless, hundreds of administrative procedures are done through the Internet, businesses will no longer have to wait in long queues to submit documents declare no longer run reverse situation running down the application for certification, filed papers ... in many agencies at different places.
2015, the National OSS and OSS towards ASEAN. A profile of the company will only submit a single place, by the ministries were connected together, with a database system general manager.
7 ministries will complete the connection with each other, including: Ministry of Finance, the General Administration of Customs, Ministry of Transport, Ministry of Agriculture and Rural Development, Ministry of Health, Ministry of Defense, Ministry of Industry and Trade, Ministry of Finance Resources and Environment. By 2016, this mechanism will be extended to the ministries rest.
Industry and social insurance taxes, customs and simultaneously shift to electronic transactions.
2015 will be 100% corporate tax payment electronically. Instead of having to queue in the tax department as to any settlement, the companies just sit in front of computer, networking, login and follow the instructions declaration. Time lost ... less than 5 minutes. Electronic clearance is applied to help the goods go green channel also takes exactly 3 seconds to complete the process.
No more dealing directly with the public, businesses will get rid of the burden of the cost of lubrication and officials all the way extortion and snacks.
6. Foreigners are buying homes and real estate loans more
After 5 years of the pilot, the Housing Act 2014 was amended to remove this bottleneck: the individual alien visa for 12 months or more will be allowed to buy houses in Vietnam, rather than limiting the top investment, senior leaders as before.
New regulations allowed, a foreigner can own up to 30% of the apartment building, not through 250 apartments on a ward-level administrative units. If a condominium apartments in 1000, the real estate investors abroad may own up to 330 units.
Meanwhile, the 250% level of risk, Circular 36 of the State Bank allows ease the risk factor for real estate loans, stock down to 150%.
This is a decision-off valve markedly real estate. The bank may lend more real estate than half compared with the previous regulations. The market has added a tremendous boost and thus people have more access to capital purchase.
Huyen Pham
Original post: http://vietnamnet.vn/vn/kinh-te/214552/chinh-sach--thoang--nhat-cho-don-2015.html